Some book covers make the book itself look intensely frightening, and really give you a bit of a fit of the doubts when you look at them… but then there's the insides. I've picked ten that really frighten me!
I love ghost stories but as soon as it comes to gore or violence, that's the end of me!
120 Days of Sodom by the Marquis de Sade
No. Just no.
2. The Shining by Stephen King 
I did want to read it, and borrowed it from the library, but I chickened out and I know I won't ever get to it.
3. The Darkness that Comes Before by R. Scott Bakker
Grim dark fantasy just doesn't appeal to me. By boyfriend adores Bakker, and would love me to read his books, but they're too scary for my delicate sensibilities!
4. Crash by J.G. Ballard
I bought a copy as a gift for my aforementioned boyfriend, and that is the closest I will ever come to reading that book!!
5. The Silence of the Lambs by Thomas Harris
Hannibal Lecter is WAY too scary for me. 
6. It by Stephen King
Knowing that a book contains creepy clowns and random child orgies really doesn't make me want to touch it with a ten foot pole.
7. American Psycho by Brett Easton Ellis
I have read several chunks of this book,and really enjoyed the writing style, but knowing it's gory makes me too scared to give it a shot.
8+9. Let the Right One In and Little Star by John Lindqvist 
My friend bought me Little Star by the same author, and knowing that I gave a copy of Let the Right One In to another friend, who said they couldn't sleep after reading it, has really made me too chicken to read it myself. I do think the stories sound really interesting though!
10. Life After Death by Stephenie Meyer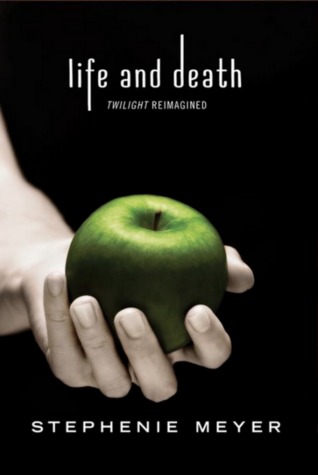 Do I even really need to explain myself here? Drop it and leave it alone, Steph!