I think that books have shaped my life as much as most other senses. I'm always reading, so when big things are going on, or even little things, it's often the book that I was reading at the time that I remember, or that shapes my reaction to whatever is going on. I saw this tag first at the very lovely Clare at Reading Bukowski's channel and thought that I'd quite like to have a discussion and a story telling session!
I've tried to go for a few novels I've not mentioned before, but so many of my favourite books have such strong memories for me, so I've picked a few of them and will stick in a few honourable mentions!
Anne of Green Gables by L.M Montgomery
I remember my mother buying the bind up of the first three novels in the series from the old Angus and Robertson under Pitt Street Mall in the city after I'd been to the eye doctor so I'd be quiet while she worked and as a reward for being a good girl. She also bought me a copy of Seven Little Australians by Ethel Turner, and I remember sitting up the back of a meeting and reading the latter book. I didn't even start Anne until we were going on a long train trip to Melbourne. I remember sitting on the train and starting the book, and being a bit dubious about it, but I totally fell head over heels in love. I probably re-read those three books twenty times, plus the rest of the series, and I still adore Anne. So this year, when I caught the XPT from Melbourne to Sydney, I re-read Anne of Green Gables, and it was just as wonderful as I remembered. This book will alway be the smell of diesel, tray tables, Devonshire teas and trains to me!
Funny aside- I freaked out the lady behind me by starting and finishing this within a few hours. She said she saw me open it and begin, so when I finished and packed it away, she was really surprised!
2. Harry Potter and the Deathly Hallows by J.K. Rowling
There was a time during high school that I desperately wanted to be cool. It was never going to happen, but I wanted to attempt to be more popular by being less nerdy, so I stopped reading. Yeah, kind of unimaginable now! I remember saying how much I hated Harry Potter and that it was so lame. Nevertheless, when the book came out, I went to work early and left as soon as I had finished up, so I could jump on a bus to the nearest bookshop to buy a copy before they ran out. I waited in line for quite a while, but finally got my hands on it! I jammed it in my bag, lest anyone see it, then bolted home. I was bad and read the last chapter on the bus, but began reading and did not stop until I was finished- 11 hours later. I accidentally spoiled Moody's death for a friend, who I'd assumed had already read up to that bit- oops! Still feel bad!
3. Picnic at Hanging Rock by Joan Lindsay
I read this while I was still doing nursing at university, back in 2010. I remember reading this on the train to uni, then rushing to class to get it back out again before everyone else turned up! I remember the chills and thrills and resenting anyone who dared speak to me!
Similarly, honourable mention to Jane Eyre by Charlotte Bronte, as my memories of reading that are very similar!
4. Between the Acts by Virginia Woolf
Last summer I did more reading than I ever have before. I was single, blogging like mad and wanted to get in as much reading as I possibly could. I had a massive list of required readings for my thesis, which included as much of Virginia Woolf's works as I could get my hands on, so I'd have a good feel for her style. I believe I've read 7 or 8 Woolf novels this year alone now, with varying degrees of success. I was wandering about the university library one Saturday afternoon and came across this wee novel, and was surprised as I'd not come across it before. I had to go to a hen's party that afternoon, but when I got home I began reading. I was in no way prepared for the emotional punch this novel would have… I have very strong memories of lying in the sun on the concrete floor of the front verandah at my house (it was about 38C!) and just thinking wow.
Honourable mention to H.D. and Bid Me to Live, which I read a few weeks after Between the Acts and got a similar response from me.
5. Other Voices, Other Rooms by Truman Capote 
Another novel I associate with heat. I came home from a really long day at uni late last year and this had come in the mail. I sat on the verandah in the late afternoon sun and began reading it… I hadn't even gone inside to put my things down. I was wearing a pair of light floral pants and it was just beautiful and perfect. I sat there until the sun set and I couldn't see anymore- also began to get eaten by mosquitoes, but it's the risk you take!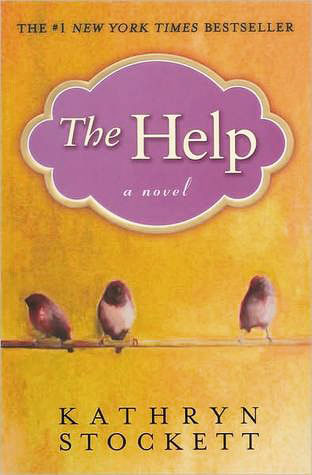 6. The Help by Kathryn Stockett
I borrowed this book from the library the day my first ever boyfriend told me he wanted to "take a break" for two weeks. I started reading this on the commute to and from work, and it was just so immersive and took me away from how terrible I felt about life, the universe and everything. I have re-read it since then and it's still just such a great book, even though it has some… err…problematic… qualities to it. It's a rare book that can totally take you away from a bad situation, and I'm glad I had this book right at that time.
7. My Life and My Life in the Nineties by Lyn Hejinian and The Castle by Franz Kafka
For books I'm not overly fond of, I have a very strong emotional connection to them because of the time and place that I was in at the time I was reading them early this year. We had to read these two for university this year, in the first few weeks of the semester. It
was also at this time that my (now) boyfriend and I began dancing around each other in this kind of "I-really-like-you-but-do-you-like-me" kind of debacle. I strongly remember talking to him about the Hejinian poem, as I was finding it quite repetitive and he wasn't (because he's a kiss-arse and likes every set text… nerd!) I remember so desperately wanting to impress him and sound like I knew what was happening!
As for Kafka, I began reading it the Saturday night we'd finally worked ourselves out and admitted we liked each other. We didn't see each other until the Wednesday, when he presented on the novel. I was SO excited and again wanted to impress him, but hadn't finished it by the morning of the class, so I was desperately trying to get through the last 30 pages at the bus stop… he walked up to me and I was surprised and so nervous that I dropped the book and it skittered across the ground!
8. The Diary of a Young Girl by Anne Frank
My dad either bought or was given a copy of this (god knows why, he's totally blind!) and passed it on to me (for obvious reasons!). Trouble was, I was 9 years old. Being a precocious and clever reader by the time I was 7, I put this on my shelf and finally, at the grand old age of 10, I picked it up. It was the Easter long weekend and absolutely bucketing rain, so I spent the whole weekend inside reading this. My mother was worried and when I went back to school, told my librarian. Mrs Briancourt (best librarian ever!) quizzed me on the details of the book, and I passed the test with flying colours. After that, I was allowed into the big kid's area of the library, which was like opening some kind of magical pirate's horde! All of the real books were mine to be read! Here was the home Goosebumps, Selby the Talking Dog, Animorphs, Paul Jennings, Roald Dahl! All of the books that shaped my childhood. Thanks, Anne!
9. The Hobbit by J.R.R. Tolkien
Nope, I didn't read this one as a child. I read it when I was 21 (in 2013) and had just had my foot reconstructed, so was going through a recovery that was both traumatic and boring at the same time. I had been meaning to read this for years, so thought I may as well get it done! I read it over one day, sitting in the armchair in the sun and it totally took me away from all the pain and all the boredom I'd been feeling. I then went on to read The Fellowship of the Ring, then when my knee was reconstructed six months later, I finished the series. The Middle Earth saga was an escape from a really tough time for me, a time that has shaped me more than I had realised it would. I hold this series so close to my heart for giving me what I needed most– a new world to run away to.
10. Breath by Tim Winton
I REALLY hate Tim Winton's novels and writing style. Let's just get that over and done with. I just have a very strong memory of lying on my bedroom floor on my 18th birthday, smashing through this book just to get it done and thinking how I'll never make myself read Winton again. I didn't take my own advice and read Cloudstreet, but didn't force myself to finish it, thank goodness! Maybe my experience was coloured by how much I disliked turning 18 (my party did not go as planned, let's just leave it at that) and that my HSC exams were looming large, but geez… no more Winton. Never again. I remember nothing else about this book but surfing and auto-asphyxiation, and lying on my floor. That memory alone is enough to mention this godawful novel!
NO MORE TIM WINTON!
On that sparkling note, you're tagged! I'd love to see everyone's responses, so if you do choose to do this, link me in and I'll come and have a squiz!