I had bookish goals for the year, and was thinking I should have a half yearly check up. I have been a bit lazy in reading for pleasure this year, because university has been so intense on the reading front, but I think I have done well… but let us see.
1. Read more classics
I think I've done this one several times over, which I'm happy with. In fact, most of the books I have read recently are classics, or at least written before 1960. Yay me!
2. Stop being intimidated by books.
In some ways, I've become more confident. In others, I have not. I'm still avoiding reading really long books, by which I mean 400+ pages. I did specifically want to get through Parade's End by Ford Madox Ford, which I conquered in April after extended effort. That book terrified me, but I did end up falling into the flow of it after a while. It is definitely a tough book, but I finished it in the end.
3. Try to read the books I own already
I have not been so good at this- I have been buying books left, right and centre. But, I have also been trying to read books that I've had for a long time. I'd had Slaughterhouse Five, The Bell Jar, Persuasion and The Metamorphosis for a very long time, and I plan on reading more of my elderly shelf sitters over the next 5 months.
4. Don't stress about not blogging enough
I've been good with this, for the most part. I've taken breaks for 2-3 weeks sometimes and nobody died, so I'm not too stressed. When I do blog, I'm doing it for fun and on my own terms.
5. Stop hanging onto books I have no interest in reading
I literally cleared 30 something books off my shelves, from under my bed and in various other places last week! They were mostly books that I have read but don't intend to re-read, books that I didn't finish and don't intend to finish, and bad gifts (my family has awful taste sometimes… Great Australian Drinking Stories for example… who the hell thought that would make a good present for me?!)
6. Don't impulse buy books!
LOL no. Totally failed. I impulse bought The Bloody Chamber by Angela Carter and look where that got me. Must keep that in my head next time I'm anywhere near a bookshop.
7. Try to use the TBR Jar that I've made
I haven't really used it all that much, since I just haven't got the time or haven't been stuck for a book. I have been using my Popsugar reading challenge list though, since I like ticking things off it. I've DNF-ed several books from it though.
8. Actually read all the books you're supposed to for uni!!
Winner winner! I did indeed read all my uni books, including The Castle by Kafka, Orlando by Virginia Woolf, Notebook of a Return to My Native Land by Aime Cesaire, The Lives of Animals by Coetzee, Hedda Gabler by Henrik Ibsen and My Life by Lyn Hejinian. among others, since it was a super intensive semester (a novel, play or anthology of poetry a week, plus secondary readings.)
9. Read out of my comfort zone
Yes, conquered. I've read a lot more long poetry, books that I wouldn't have consider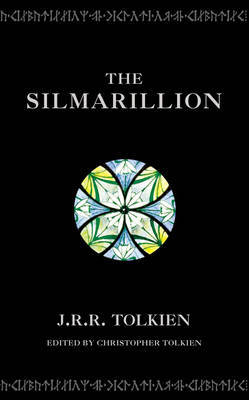 ed, lots of Kafka and some sci-fi!
10. Read The Silmarillion.
No cigar. I don't see it happening, to be honest. Not this year anyway.
I then had the Popsugar reading list, and of course my Classics Club Challenge, which I'm constantly updating and trying to read from. I've been quite successful at both of them, and there is some overlaps, which help immensely. It's nice to tick stuff off lists, so it keeps me motivated. I filled the Popsugar list from just physical books on my shelves, so that kind of shows how many unread books I actually have (though I am missing a few, for example, a trilogy. It's hard to have a trilogy when I don't tend to read series very often!)