Top Ten Tuesday is run by The Broke and The Bookish!
At first, I was going to make this about classics…You know me, you know my blog, you know I'm making a huge effort to read more classic literature. I've read quite a bit and made some good headway in the past year, but there's some I just can't believe I've not actually read.
There are also some books in general that I haven't read yet which shock me, so I thought I'd include them too… narrowing down to any other genre wasn't doing it for me, so I'm just making a mess today!
1. The Thorn Birds by Colleen McCullough
In honour of the late, great Colleen McCullough, I'm including this epic Australian classic from the 70's. I've owned it for years, recommended it to people looking for a book like that, given it as a gift… but never read it myself. It's a bit weird, but one day I'll do justice to this mighty beast.
2. Great Expectations by Charles Dickens
I did try to read this several years ago. I gave up because I wasn't into it, but since then my tastes have changed quite a bit. I'm including this as my Dickens, because I have only read A Christmas Carol.
3. Lolita by Vladimir Nabokov
I have started this book in the past as well, but haven't got all the way through it because my mind was elsewhere. I do fully intend to finish this, because again, my taste has shifted and I think the writing is delicious.
4. Gone With the Wind by Margaret Mitchell
You know, I may be the last person alive who hasn't seen the movie in it's entirety? I don't even know the full story! I'm going to keep myself in the dark until I read this thumper… I have a copy, but it's very ugly and has that awful bible style paper… excuses excuses! Though, now that I think of it, I've never seen a cover of this book that I like. Where are the book designers and why haven't they made a pretty one?
5. The Kite Runner by Khaled Hosseini
I think everyone has read this book too, but for some reason I've never got around to it. It seems like a great book and I'm fairly sure my parents read it and thought it was great, so I don't know what my problem is!
6. The Potato Factory by Bryce Courtenay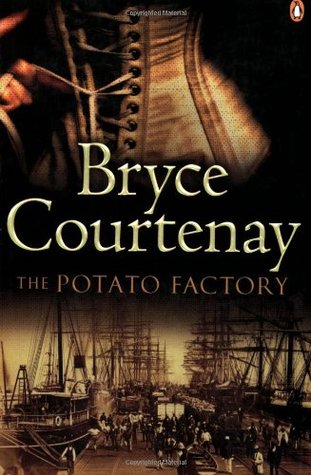 If you're Australian, you've most likely read this book. If you haven't read it, you've heard of it. Considering the lovely Bryce Courtenay was a family friend and this book is pretty damn influential, I'm ashamed of not having read it. Again, I own a copy, began reading it and got sidetracked… I was a really bad reader for picking stuff up and dropping it again 4 years ago.
7. Mr Rosemblum's List by Natasha Solomons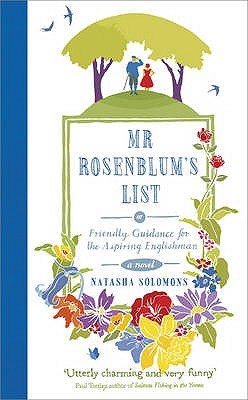 I've been wanting to read this for ages but haven't picked it up or bought it… I did try to read another book of hers, The Novel in the Viola, but never got around to finishing it… alas I doubt I will, as my copy has been left at an ex's house. Pity. But this book looks really cute and I like the cover.
8. The Bell Jar by Sylvia Plath
I have NO idea why I haven't read this yet. Again, it seems like something I'd appreciate, but so far it's not been something I've picked up, despite my best intentions. It seems to be quite polarising, I'm interested to see which side of the fence I fall on.
9. The Little Prince by Antoine de Saint-Exupery
Is it bad that I really don't know what this book is about, but know that it's ridiculous that I've never read it? I see references to it all the time, but nope… never done it! Please don't beat me up for that!
10. The Handmaid's Tale by Margaret Attwood
I have no idea why I've not read this yet. I do own a copy, but I just haven't been in the mood for a terrifying dystopian for about 3 years… no kidding, I really haven't. I've been too wrapped up with uni stuff, and some of that is scary enough because it's real… The Wretched of the Earth, anyone?