Tonight is one of those rainy nights where your only option is to curl up with your favourite form of entertainment- in my case, Moon Over Soho, but instead I'm providing you with a list of books that I'd want to read if I had a book club to read them with.
Do people even have real life book clubs anymore? If I had one, tea would be the mandatory beverage. Tea and biscuits for all!
1. The Great Gatsby by F. Scott Fitzgerald
I didn't like Gatsby when I read it. I was 18 at the time, had just finished my final HSC exams and had a deep and abiding love for Orange Penguins. My library had this as an Orange Penguin so I practically fell over myself to read it. I mainly wanted to read it because I liked the name Gatsby.
I didn't like it for a multitude of reasons, but I'd be willing to give it another go if I had a book club to discuss it with.
2. The Sound and the Fury by William Faulkner
So we could all discover who managed to get through the book and work out who is actually lying about getting through the book. At uni, I fell into the latter category.
3. We Have Always Lived in the Castle by Shirley Jackson
I loved this book. It'd be awesome to get into an in-depth discussion about what the hell was going on… was Merricat a demon, deranged or something else altogether? This book was BORN for book clubbing, it's a necessity to do this one.
4. War and Peace by Leo Tolstoy
Wouldn't it be fun to do this as a group? If you did a couple of chapters every few weeks and strung it out, going into all the history and stuff? Or am I just a masochist?
5. Ulysses by James Joyce
As above… I think it would be interesting! Maybe it would be a book club just for literary masochists.
6. Let The Right One In by John Ajvide Lindqvist
I want to read this book, but I think I need moral support, because it looks creepy as hell. I bought a copy once and decided to give it to a friend instead, who promptly asked me if I was trying to kill her, and she's made of far tougher stuff than I am!
7. Mariana by Monica Dickens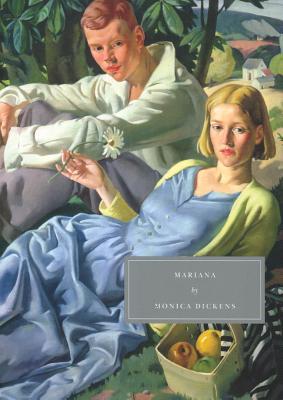 This book sounds so lovely! I found a second hand copy for a whopping $2 the other week, so I grabbed it! It's not as pretty as the Persephone copy, being an extremely old and decrepit Orange Penguin that used to belong to a hospital library, but the words are all there… and hey, it adds to the charm!
8. The Emperor of Paris by C.S Richardson
I started reading this book a few weeks ago but put it down. I think it would be interesting to see how others feel about it… I felt a bit lost and confused by it, but I only got 45 pages in. The lady in the bookshop said it is "very French"… I'm not sure what that's a code for, but I'm a bit "ehhhh" about this book.
9. Picnic at Hanging Rock by Joan Lindsay
I will never stop raving about this book. Never. And the perfect platform for waxing lyrical is a book club. I'd be interested to hear other people's thoughts and theories on what went down in this book- we can all be crackpot conspiracy theorists together!
10. Cat's Eye by Margaret Attwood
I think this book could lead to some really interesting discussions. I haven't read it yet, it's been sitting on my shelves since 2012, which is pretty despicable… but I know the general outline and it sounds like a real conversation starter.