This week's Top Ten Tuesday from The Broke and the Bookish is a freebie!
Since I finished Rivers of London today and wish I had known the book existed before recently, I thought this would be a good topic to write a post about!
I was thinking the other day, as I was tidying my bookshelves, that there's a terrifying potential that my very favourite book is sitting on my shelf or on my Kindle and staring at me, just waiting for me to read it, and all the while I'm reading books that I feel really "meh" about… What if it's true? Or what if I gave it away, thinking I'd never read it?
And that, my friends, is why I'm a book hoarder. The what ifs make me nervous.
But, here are books that I have read that I wish I'd read way before I did! It was hard narrowing down the list, but I'm pleased with them!
I also wish I'd read Parade's End sooner, but the delay on that one is down to my crippling fear of it, which was been documented several times on this blog… but anyone who has been following me on my quest to topple the giant will be pleased to know that I finished Some Do Not… yesterday, which is the first book of the tetralogy!
1. Rivers of London by Ben Aaronovich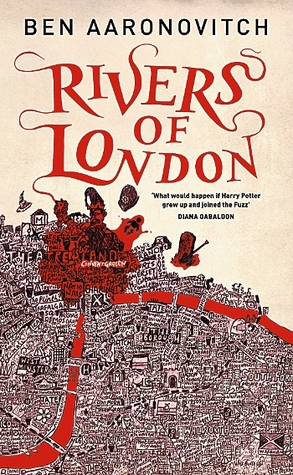 Oh goodness, I wish I'd known about this series before! I absolutely loved this book, it grabbed me from the first page. I actually read this while reading Some Do Not… and used this as an incentive to read that one. So for every chapter of SDN, I read two chapters of Rivers of London (since SDN is so dense and time consuming, where this is quick and fun). It was a super effective method, as I ended up getting more stuck into Ford than I thought I would and finished that first, so let myself finish this as a treat!
2. Wuthering Heights by Emily Bronte
My reasons for not reading and finishing this before last year were valid and probably advisable, so I don't feel too bad about it, but I did really wish it had been in my life before.
3. The Lord of the Rings by J.R.R Tolkien
People scared me away from this book by saying it was super difficult and boring. I wish I hadn't listened, particularly when I didn't respect those people's taste in books anyway. People who knew me better told me to read it, I should have listened! I'm so sad that I spent so many years without this book!
4. Burial Rites by Hannah Kent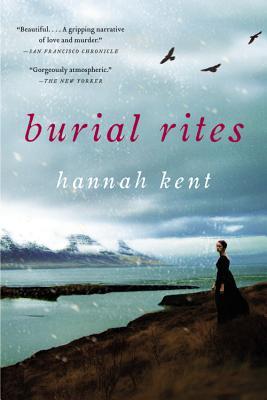 Despite my middling review of this book, it's stuck with me quite solidly. I'll probably read this again as an audiobook at some point, seeing as I bought it for my Dad. I thought he'd love it and pestered him for weeks to read it… and I was right! It's definitely not my favourite book, but I do wish I'd read it before the hype monster reared it's ugly head.
5. A Visitor's Companion to Tudor England by Suzannah Lipscomb
I kick myself every time I think of this book and how useful it would have been when I was in England. I had it on my Kindle but stupidly didn't read it. My enjoyment and knowledge about the places I visited would have increased substantially… and that's saying something, because as it was I adored everything and had already read up on places I visited! I love Suzannah's style and this book is just gorgeous. Look at that cover!
6. The Hobbit by J.R.R. Tolkien
I have no idea why I never read this when I was a child. I have no idea why I wasn't given this when I was a child. I have Tolkienist godparents for heaven's sake! All I can think is that they were smoking something astounding and forgot to give me this book for any of the many birthdays and Christmases between the ages of 6 and 16.
Maybe it was because I really didn't like the Narnia books, since I was forced to read The Lion, The Witch and The Wardrobe over and over in year 3 or 4, because the school decided they couldn't cater for a child who had read her way through every single graded reading book and trounced all of the other kids in the class. I deeply resented being given nothing but TLTWATW and not being allowed to pick my own book to read once I'd finished it the first time! I did kind of lump The Hobbit in with Narnia, despite it being rather different.
7. Fear and Loathing in Las Vegas by Hunter S. Thompson
I adore the writing style of this book, even if the content freaks me out! Thompson was an absolute genius and this book was fascinating. Totally not my usual style, but I would have loved to have read this long before I did.
8. The Guernsey Literary and Potato Peel Pie Society by Mary Ann Shaffer and Annie Barrows
Any day spent without having read this book is a day of misery and pain. It kills me that this book was out for several years before I had even heard about it, let alone read it!
9. Unbearable Lightness by Portia De Rossi
A bit of a dark horse here, but I do wish I'd read this book before. I'm not an Ellen Degeneres or Ally McBeal fan, but I really liked Portia, though I knew very little about her other than that she was pretty, Aussie and married to Ellen! This book ended up leaving me in tears and helped me to empathise with those struggling with eating disorders.
10. The Winter Ghosts by Kate Mosse
I wish I'd read this earlier, not because I loved it or even liked it. I wish I'd read it sooner so I hadn't wasted my money on a hardback and let it take up space on my shelves for so long, as this book was such a disappointment. It was very pretty though. I'm not even sure if I still own it… I may have given it away or it may be in the storage under my bed. Kind of shows how ambivalent I am to this book's existence, seeing as I usually know where every book I own is located!