Top Ten Tuesday is a weekly meme from The Broke and The Bookish!
This week, we're looking at books we're excited about reading in 2015. Since I'm not normal and don't know what is coming out next year and none of the ones on the Goodreads list appeal to me, I'm going to be thinking of books I'm a little excited about getting into next year in general.
1. Kate Morton's new book.
She hasn't got a title or a release date, but on her Facebook page she hinted at a 2015 release. I really, really hope so because I've really missed a good Kate Morton story!
2. More Daphne Du Maurier. I haven't read a Du Maurier in a while, so I think it's about time I did so!
3. Highlander Romances. With the year I have lined up, I'm going to need a rogue in a kilt.
4. Nora Webster by Colm Toibin. Waiting for the smaller paperback edition to appear, and then it is all mine.
5. The Silmarillion by J.R.R Tolkien. I'd like to do battle with this before I lose my brain to research.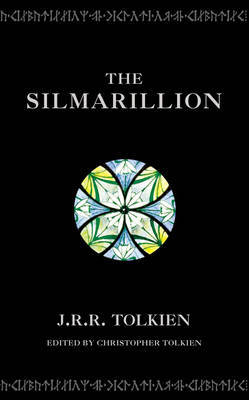 6. Some Persephone classics. I've only just discovered these books, loads later than everyone else!
7. When Sorrows Come by Matt McGuire. I'm dying to get my grotty little fingers on this book, but I think it will have to wait until after Christmas at least. And the cover looks awesome, with the Harland and Wolff cranes… ah, Belfast!
8. Nightingale by Fiona Mackintosh. I've heard good things and it looks like something I'd like!
9. To get through some of the Penguin Orange Classics sitting on my shelf. They're taking up quite a bit of space and I haven't touched most of them since I bought them… It is time.
10. To finish all the Penguin Army classics I bought… So far I've only read a couple, so I want to get through the rest.
I'm not sure if I'm being slightly ambitious in this, but I really want to get through some of the books that have been sitting on my shelves for a long time. I'd put myself on a book buying ban, but I know that it won't work!